Penta prism is a five sided prism. It reflects light rays through a 90oangle by two reflections. It does not invert or revert the image. The reflecting surfaces are aluminized. Slight movement of the prism does not affect the true right angle at which light rays are reflected. This feature makes this prism useful in range-finders. It also shortens the length of an instrument.
SPECIFICATIONS:
Surface Quality: 60/40

Surface Flatness: 1/2 Wave

Bevel: 0.3mm × 45°

Dimensional Tolerance: ±0.10mm

Transmission/reflection (T/R) ratio: Customer decides

Coating: Reflecting surfaces are aluminized, overcoated with inconel and black paint. Entrance and exit surfaces are coated with 1/4 wave MgF 2 broad band AR.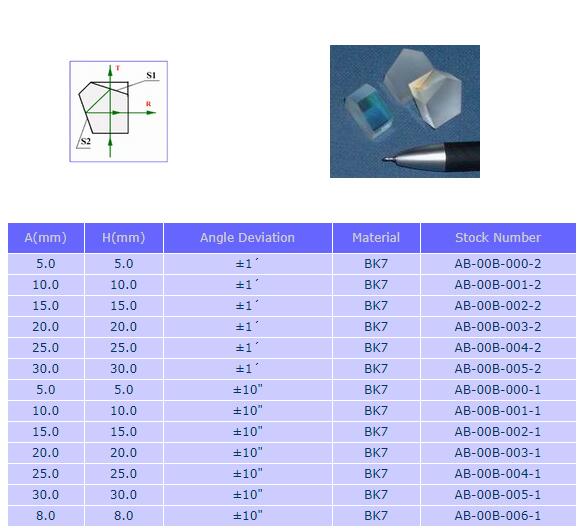 (All specifications are subject to chance without notice. We reserve the right to correct misprints.)